MTU's Stefan Müller Talks Hybrid Drives
Quiet, efficient and powerful – hybrid drives from MTU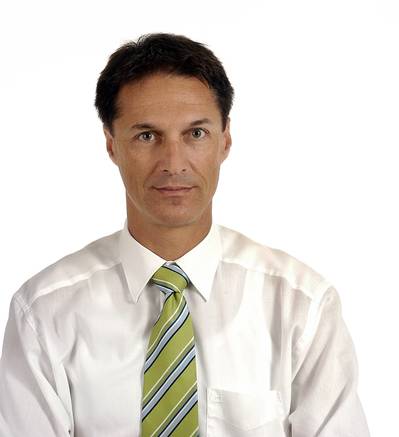 Stefan Müller, head of the Marine & Offshore Application Center at MTU explains which hybrid solutions MTU offers, what benefits they provide and to which applications they are particularly suited.
What hybrid solutions can MTU offer for marine propulsion?
Electric motors and hybrid drives from MTU are set to be a core component of mobility in the future when it comes to marine propulsion systems and rail drives. MTU's Hybrid PowerPack for railcars is an evolved system that is now fit for series production after intensive pilot testing, including trials of up to 15,000 km in the field, which demonstrated its excellent reliability. With the Hybrid PowerPack, operators can save up to 25 percent on fuel while achieving a significant reduction in exhaust and noise emissions. In the marine sector, MTU recently delivered a highly innovative hybrid propulsion system especially tailored to the needs of the customer. This was destined for Sailing Yacht A, the world's largest sailing yacht that was recently commissioned. This is a combined diesel-electric propulsion system that offers seven different drive modes. The combination of diesel engines and electric motors can be used to facilitate very high speed where required. At the same time, slow, highly cost-efficient cruising with low vibration and reduced fuel consumption is also possible.
MTU has other noteworthy hybrid projects to its credit – for example the Nova Hybrid project it implemented with Heesen shipyard for a 50-m fast displacement luxury yacht propelled by twin MTU 12V 2000 M61 units delivering 1,200 kW in combination with two electric motors, each delivering 110 kW. Powered solely by the electric motors, the yacht with aluminum hull can achieve nine knots speed and silent operation.
MTU has developed series-production E-Drive solutions for ships using its wide experience both of rail traction and of project systems business in the marine segment. MTU's standard-production hybrid propulsion solutions for ships are of modular design and depending on the diesel engine type used, can cover electric power ranges of 100 to 600 kW per power train. A 200-kW inline electric motor is already available for Series 2000 engines.
What are the benefits to the customer of MTU E-Drive systems?
MTU's E-Drive solutions offer very diverse benefits – reduced operating costs, greater comfort for passengers and lower noise emissions, as well as enhanced acceleration and maneuverability characteristics. MTU's series solutions have been fully qualified, with MTU automation ensuring the perfect interplay of mechanical and electrical components.
To which applications are E-Drive systems particularly suited?
In the case of tug boats, there are huge benefits for the customer. Here, precision maneuverability and significantly reduced life-cycle costs make E-Drives a very attractive option in this segment. Yacht owners on the other hand will be interested in the high power outputs combined with cost efficiency and the enhanced comfort brought by low-noise, low-vibration operation. With the cost-effectiveness they offer in relation to power output, hybrid drives also offer significant advantages for patrol vessels, for example.
What solutions does MTU offer in the field of energy storage and recovery?
MTU joined forces with a partner to develop the MTU EnergyPack for its rail Hybrid PowerPack. This PowerPack comprises 180 individual li-ion batteries with a capacity of 30.6 kWh and weighs just 350 kg. Evolved for marine applications, MTU will be providing two battery versions that can be tuned to the customer's individual requirements for the specific application.