ABB to Supply Azipods for Four Fincantieri-built Cruise Ships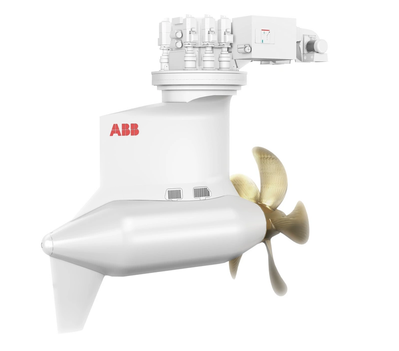 ABB has secured a contract with shipbuilder Fincantieri to deliver in total eight mid-range Azipod propulsion systems for four forthcoming medium-sized cruise vessels. The ships are due for delivery in 2024, 2025, 2026 and in 2027.
The passenger ships will be equipped with two 7.7-megawatt Azipod propulsion units per vessel.
With the electric drive motor housed within a pod outside the ship hull, the Azipod system can rotate 360 degrees, increasing maneuverability and allowing vessels to dock in harbors where turning circles are restricted. Azipod propulsion also improves a ship's hydrodynamic performance and cuts fuel consumption by up to 20 percent compared with a traditional shaftline setup. Space saved by locating the motor outside the ship allows for more flexible design and frees up space for cabins, cargo or other features.
The Azipod system features ABB's fourth-generation permanent magnet motors, which have been refined for added power and efficiency, while a simple but robust design offers ease of maintenance and reliability. The system's compatibility with alternative energy sources makes it a future-proof solution that is ready to work with new, cleaner fuels as soon as these become available.
Alongside the two Azipod units, ABB's full scope of supply includes propulsion drives, transformers and control systems. The comprehensive setup offers high system redundancy to further promote safety and reliability.