ARG Adapts Zinc-Free Engine Oil for Marine Use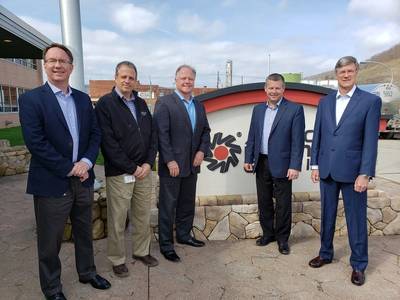 Sea Ready Marine Petroleum Alliance American Refining Group (ARG) has made its zinc-free engine oil available for marine applications through an alliance with Sea Ready Marine Petroleum (SRMP).
For decades ARG's Zn Free lubricant has been used in locomotive engines in North America, protecting 25,000 of them through millions of hours of high-demand performance. ARG brings this U.S.-made alternative to marine transportation companies operating in the inland waterways, offshore, in deep water and military vessels to help them secure cost savings amidst tight profit margins. By selecting Sea Ready Marine Petroleum as their exclusive distributor, ISO 9001-certified ARG supports a veteran-owned small business.