Berg Propulsion Invests in Sweden Manufacturing Campus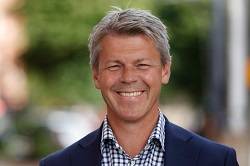 Berg Propulsion will invest in the centralization of all manufacturing operations for controllable pitch propellers, azimuthing and transverse thrusters, and associated control systems to a single campus location in Sweden.
Currently, manufacturing operations are located across two separate campuses in Sweden and Singapore. Investments made by Berg Propulsion to merge manufacturing operations at one global location will enable increased warehouse capacity for spare parts and swing units.
The consolidation of the two facilities is planned to take place during the remainder of 2020 with further investment plans for increased assembly and warehouse capacity to support aftermarket support to be completed by the beginning of 2021.
Investments made in building a stronger manufacturing infrastructure follow the recent acquisition of Berg Propulsion, by Stefan Sedersten.
"This change signifies the consolidation of manufacturing operations currently located in Singapore and Sweden," Sedersten said. "With this move we will form a single campus operation across all product lines located in Sweden just next to our R&D group."