Check Valve Helps Prevent Backflow to Engines and Generators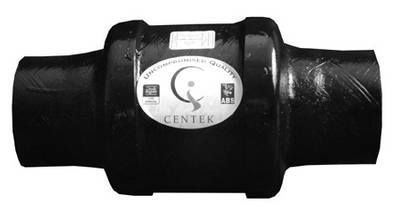 The new Check Valve from marine wet exhaust systems manufacturer Centek Industries helps prevent water from flowing back into engines and gensets, the manufacturer said.

"Many different types of boats and yachts will benefit from the addition of a check valve, especially those that navigate in a following sea or have the occasion to back down while fighting a fish," said Bill Arwood, Centek Industries Vice President of Sales and Marketing.

Like all Centek products, the Check Valve is ABS certified and Lloyd's Register Type approved. Manufactured from the highest quality, flame-retardant and heat resistant resin, it is available in a wide range of standard sizes for both gas and diesel engine applications.