J-ENG Opens Customer Support Center in China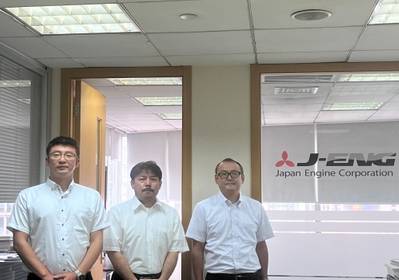 Japan Engine Corporation (J-ENG) has opened a customer support center in Shanghai, China.
The center aims to strengthen after-sales service for vessels equipped with UE engines in China as well as providing further support for Chinese UE licensees.
J-ENG has been strongly promoting global expansion and is focused on expanding the market share of its UE engines in China. Increased orders in China have established the foundation for continuous production for the engines. Chinese UE licensees have received orders for 184 units, mainly for Chinese coastal vessels (i.e. bulk carriers, feeder container ships, small chemical tankers etc.), and 62 vessels equipped with UE engine are in service at present.
Guangzhou Diesel Engine Factory, which acquired the UE license in 2021, has accumulated over 90 orders in a short period of time and is a leading licensee in China.