First Cox Diesel Outboards Bound for N. America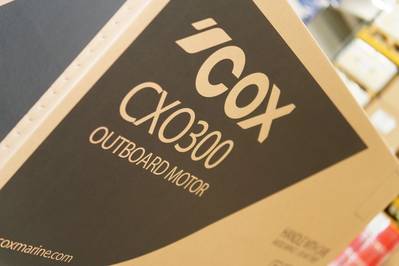 Cox Powertrain said Tuesday it is shipping its first CXO300 production diesel outboards bound for North America to a distributor in Florida for the U.S. market.
Following the delivery of Cox Powertrain's first production CXO300 outboards to Singapore-based distributor Sime Darby, Cox has dispatched its next shipment to North America, where Florida-based distributor Ring Power is awaiting the engines' imminent arrival ahead of its customer demo program.
With the majority of CXO300 customers located in North America, Cox says there has been a great deal of anticipation to see the 300hp diesel outboards make its way into the U.S. market.
Ring Power will repower its Intrepid Nomad 345 demonstration boat from CXO300 preproduction units to production units, ahead of a statewide roadshow due to commence over the upcoming months to give customers and boat-builders an opportunity to experience the new engine firsthand.
---