Five Minutes with George Whittier, CEO, Fairbanks Morse
Fairbanks Morse recently won an order by Huntington Ingalls Industries to build and deliver the four main propulsion diesel engines that will power the U.S. Navy's newest Landing Platform/Dock (LPD) ship, LPD 31, the second of 13 in the LPD Flight II class of ships. We caught up with George Whittier, CEO, for his insights on this contract, COVID-19 and business overall.

How long have you been at the helm at Fairbanks Morse?
I returned to Fairbanks Morse in January where I previously served as CEO from 2009 to 2012. I am proud to have the opportunity to once again lead one of America's great companies. Fairbanks Morse solutions and services are mission critical for the U.S. Navy, U.S. Coast Guard, nuclear power plants, hospitals, and other commercial businesses. We have an amazing team that is laser focused on taking care of our customers, and our investors are deeply committed to the long-term success of Fairbanks Morse.

How has the COVID-19 pandemic materially impacted Fairbanks Morse' operations?
Because of our work for the U.S. military, we were considered an essential business and we have been fortunate to be able to continue operations during this time. We implemented safety protocols early on to ensure the safety of our workforce. During the lockdown, we encountered instances in which some of our suppliers were shut down and we had to creatively solve problems so that we could take care of our customers. As a result of the pandemic, we will evaluate our process for selecting suppliers and conducting inventory management so that we are best positioned to meet our customers' needs regardless of external circumstances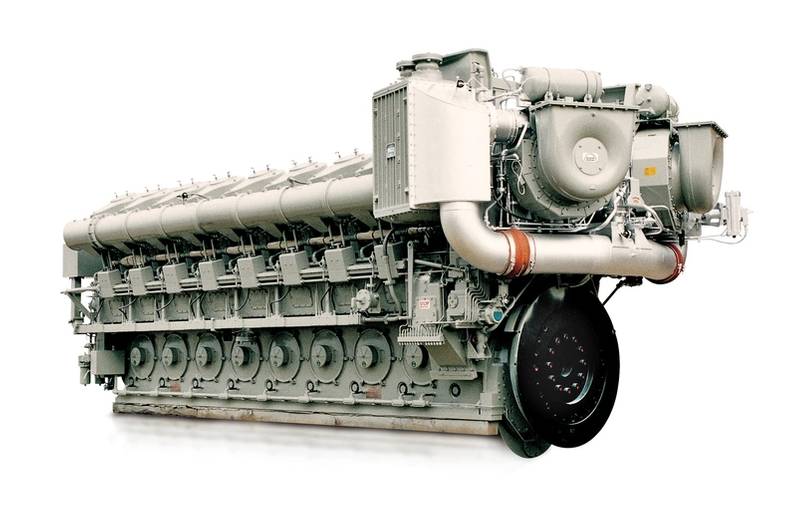 Colt-Pielstick PC2-5 STC.Looking at this business disruption 'Black Swan', what is the biggest 'lesson learned'?
We learned that we have an innovative, resilient team, that even when under pressure, never loses sight of our dedication to our customers.

Discuss the importance of the US Navy as a Fairbanks Morse customer, and your outlook for Navy business in the coming 2 to 5 years.
For more than 70 years, Fairbanks Morse has provided diesel engines for the U.S. Navy and the U.S. Coast Guard marine propulsion and ship service systems, and we expect to serve these clients for another seven decades. Fairbanks Morse engines are installed on approximately 80% of U.S. Navy ships that have a medium speed power application.

What about the recent contract to supply the LPD-31 ships.
The LPD Flight II ships will be a critical part of the Navy's expeditionary warfare mission set, which includes opposed landings, and we take great pride in making engines that may go in harm's way. Because of the common rail fuel injection technology that goes into each engine, we are able to reduce lifetime operation and maintenance costs by increasing fuel efficiency and decreasing emissions.

To what do you attribute your long-term success in powering U.S. Navy ships?
We make every engine with care, knowing that U.S. service members rely on them to perform their duties. There are a lot of Fairbanks Morse team members that have served in the U.S. military, some are Navy veterans, and there is a huge sense of pride in being able to continue to serve by providing safe and reliable power systems. Fairbanks Morse has decades of experience working with the U.S. Navy, so we can anticipate their needs and build our services around anticipating those needs.


---
Inside the LPD Flight II Design
The LPD Flight II design has been modified with several additional features including an improved flight deck, a well deck, hospital facilities, and defensive features. The LPD Flight II ships also have sufficient vehicle and cargo capacities to support and sustain more than 500 combat-equipped Marines for up to 30 days. The four sequentially turbocharged 16-cylinder FM | Colt-Pielstick PC 2.5 diesel engines feature common rail fuel injection technology and will deliver more than 31 MW of propulsion power, allowing the LPD 31 to cruise at speeds of more 22 knots. The engines will be delivered to Huntington Ingalls Shipbuilding in Pascagoula, Mississippi where Fairbanks Morse will support the installation, testing, and sea trials for the LPD 31.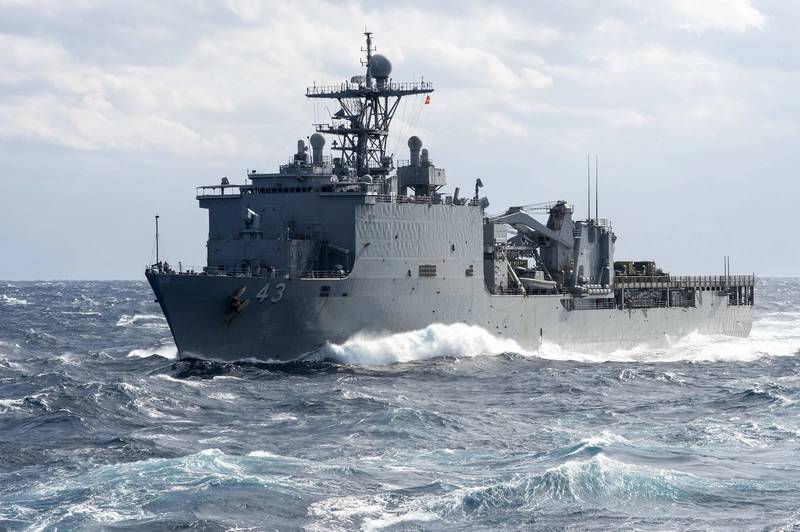 USS NewYork. Ssource-USS New York (LPD 21)/U.S. Navy