Hydrex Offers up to 10% Fuel Savings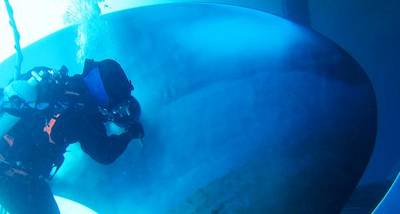 There are two simple, easy and inexpensive steps that together can save 10% of your fuel costs.

Propeller buffing is a technique developed and delivered by Hydrex to keep your propeller in optimum condition. It can save you 5% of your fuel bill, is very easy to schedule and carry out regularly. This offers extraordinary return on investment (ROI) in instant fuel savings. Very low outlay for very high returns and an extremely rapid payback. We will show the results of this technique at the SMM exhibition.

Propeller cone fins can save an additional 5% of your fuel costs. Hydrex can install these on-site, in the wet, offering immediate fuel savings. Ships do not have to wait until their next drydocking to start saving fuel through increased propeller efficiency.

Propeller buffing + propeller cone fin = 10% propulsive fuel savings

Hydrex said it will be at stand 440 in hall B7 at the Dutch pavilion, for the duration of SMM.