Kongsberg Unveils Holistic Vessel Monitoring Tool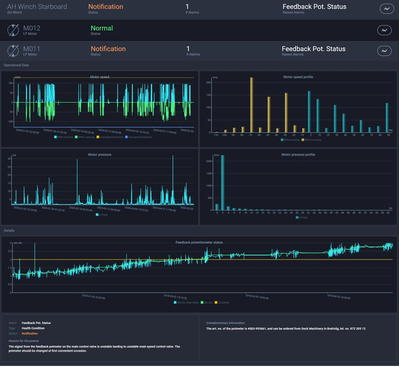 Kongsberg Maritime has introduced Health Management to its Vessel Insight portfolio of applications, marking another step toward the Norwegian company's drive to deliver a wide range smart technologies for the maritime sector.
With Health Management, ship owners can monitor onboard equipment via one unified interface and predict failures through early detection of abnormal behavior, both for Kongsberg and third-party equipment.
Due for launch in August, the new Health Management application will initially support Bergen engines, Kongsberg Maritime's low-pressure hydraulic winches, and rotating machinery such as KONGSBERG and third-party thrusters, pods, shaftline and auxiliaries. Additional equipment will be added to the system in a planned roll-out over the following months.
Health Management is engineered to help customers to mitigate the capital and operational risks associated with the failure or unplanned maintenance of critical machinery, Kongsberg says. By continuously reporting equipment condition, Health Management facilitates intelligent maintenance planning, increasing reliability and reducing operational expenditure by limiting vessel and equipment downtime.
"By continually appraising machinery condition, Health Management allows customers to spot the early onset of a failure and continue operation with the affected equipment under observation," says Jan Chirkowski, VP Analytics & Fleet Operations at Kongsberg Maritime. "Maintenance needs can be planned in advance when most convenient for the customer, spare parts ordered, and vessel downtime scheduled as necessary. Any downtime is minimized, and the vessel is returned to operation as swiftly as possible. The net result is to maximize profitability."