LNG in marine propulsion: Disruption to Maritime Industry?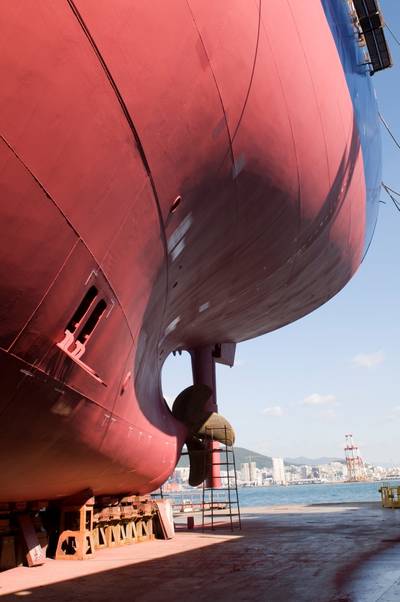 According a new forecast by MEC intelligence nearly 10,000 vessels could be adopting LNG propulsion by 2020 triggering a huge growth in the market. Companies in all aspects of the maritime value chain– oil majors, terminals, ports, bunker suppliers, service companies, component producers, vessel owners and charterers – need to rethink their offerings."

A ground breaking report published by the maritime cleantech market insight firm MEC Intelligence estimates more than 5% of the world fleet will adopt LNG propulsion by 2020 a huge growth considering less than 100 vessels presently.
Best Option for Newbuilds

Strict environment regulations requiring the reduction of SOx, NOx to 0.1% in ECA zone in 2015 and 0.5% globally in 2020 will stimulate demand for technologies that can eliminate or reduce emissions from vessel exhausts. The key compliance options available are either adoption of new types of fuel – low sulphur MGO or LNG – or using scrubber technology on the existing HFO fuel.

The LNG propulsion technology will potentially gain massive traction in the new build segment owing to significantly lower operation costs leading to a lower total ownership cost over the ship's lifecycle. The total ownership cost over ship's lifecycle for a new build LNG propelled vessel (depending on vessel type and geography) is expected to be up to 40% lower as compared to that of a fuel oil and MGO propelled vessel. The low cost are attributed to the abundant availability and competitive prices of LNG compared to crude. Even though, the price of LNG is expected to increase with the pickup in natural gas demand in power sector it is not likely to be significant considering the new supplies from unconventional gas reserves. Further, considering the often more than 25 year long life cycle of vessels, LNG adoption makes the ship essentially future proof in terms of further regulatory driven emission reductions in SOx, NOx, and Particulate Matter approaching in the horizon.

Huge Long Term Impact Albeit a Slow Start

Better Economics combined with development of building capacity, recent advancements in engine and fuel gas technologies are leading to a pick-up in the interest in LNG propulsion. Although availability of infrastructure and standards is a limiting factor, yet, this is expected to be only a short term inhibitors. An analysis of the existing LNG supply and terminal infrastructure shows ample availability of the fuel to be able to supply and bunkering infrastructure can be developed rapidly to meet the growing fleet.

With the development of infrastructure and IMO ratifications the fleet is expected to reach up to 1,000 vessels by 2015 but pick up rapidly to grow up to 10 times in the subsequent five years as the technology, infrastructure, and economics stack equivocally in favour of LNG propulsion. However, in case infrastructure and regulation are delayed the penetration is estimated to be significant lower yet still significant.

Unique Opportunity to Differentiate and Shape the Market

The report concludes that the adoption of LNG in vessels will call for changes in all aspects of the value chain – oil majors, terminals, ports, bunker suppliers, service companies, components suppliers, owners and charterers – requiring companies to rethink their offerings and align to a new reality sooner or later. It is one of the unique times when companies can move fast to take advantage of a new technology to differentiate themselves in the largely 'commodity' market for equipment and services.


MEC Intelligence is a leading market insight firm focused on growth in the maritime, energy, and cleantech sectors. The company brings together its unique data assets, deep experience in supporting strategic and market business development, and broad industry knowledge to develop objective perspective on industry developments and identify growth opportunities for the entire maritime, energy, and cleantech ecosystem.
Contact:
Email: reports@mecintelligence.com
Web: www.mecintelligence.com

• oil majors • maritime value chain • scrubber technology