Mack Boring Announces the Passing of Ned McGovern III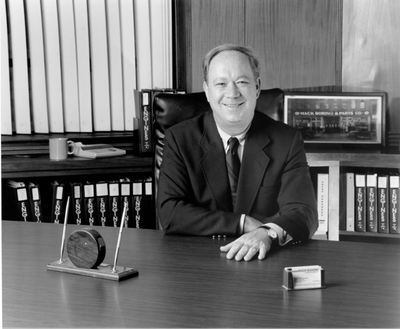 Mack Boring & Parts Co., a supplier of engines and power products to industrial and marine markets, announced industry veteran Edward "Ned" McGovern III. Ned passed away on April 14, at the age of 77, following a seven-year battle with prostate cancer.
In 1990, Ned became the third generation of McGovern leaders to become President of Mack Boring, and later Co-President with his brother Steve from 2003-2008. Ned, along with the McGovern family, transformed the company with the addition of products such as Yanmar, Isuzu and Scania. The family founded the Engine City Technical Institute and trained thousands of technicians, preparing them for careers in both on- and off-road engine service. The company reorganized into five strategic business units to position itself for the future growth to come.
In 2014, Ned finished his career with Mack Boring, retiring as Chairman Emeritus. He was recognized as a caring and committed boss and was always known to put the company and its employees first throughout his entire career, the company said in a statement.