MAN Energy Solutions Signs Inks Service Pact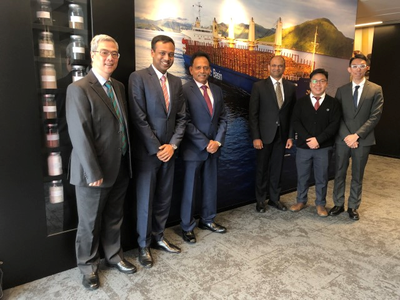 MAN Energy Solutions, Hong Kong has signed a service agreement with Pacific Basin Shipping covering field, workshop and technical services on MAN main engines, generators and turbochargers aboard 111 dry-bulk ships.
All of the vessels involved are owned by Pacific Basin and managed by its in-house technical-management team.
MAN PrimeServ will manage the contract from Hong Kong in close cooperation with the PrimeServ global network that covers some 120 service hubs.