Mercury Marine Introduces SpitFire X7 Propeller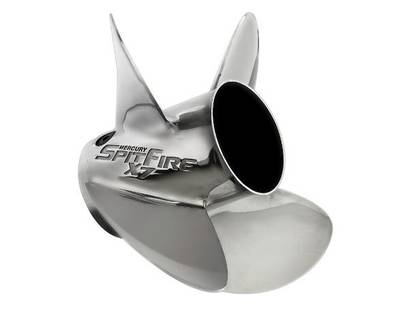 Mercury Marine has introduced SpitFire X7, a stainless steel propeller designed to improve all performance facets of the growing 75-115hp outboard class.

The SpitFire X7 is the first in the 75-115 hp engine class to be marketed with Mercury's proprietary X7 alloy, which is reported to be 30 percent stronger and four times more durable than conventional steel. Using the X7 alloy and building off aluminum SpitFire, the SpitFire X7 aims to improve acceleration, top speed and holding.

"A high-performance propeller is the most cost-efficient way to improve a boater's experience, and for the 75-115hp outboard class, the SpitFire X7 delivers," said Jared Reichenberger, brand manager for Mercury Propellers. "With gains of up to 1.5 miles per hour and 0-20 acceleration improvements by five-plus seconds versus other stainless propellers."

The SpitFire X7 is available at Mercury dealers.