Mitsui E&S Receives Order for Methanol-Fueled Engines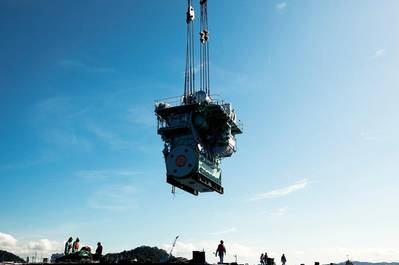 Mitsui E&S has received an order from Tsuneishi Shipbuilding for the first domestic model of the Mitsui-MAN B&W 6G80ME-C10.5-LGIM-EGRTC, a methanol-fuelled engine.
The order calls for four engines, and with it, Mitsui E&S has now received orders for 10 methanol-fueled engines from the yard, including six units of the G50ME-C9.6-LGIM.
The G80 model is a larger engine (piston bore 80 cm, maximum continuous output: 28,260kW (38,400 BHP) x 72 min-1 (6 cyl., L1 point)) than the G50ME-C9.6-LGIM.
The company has been enhancing its production facilities since fiscal 2022 to support the conversion of large marine engines to dual fuel and is building an organization to provide a stable supply of dual fuel engines.