EU Moves Toward Limiting Carbon Emissions from Shipping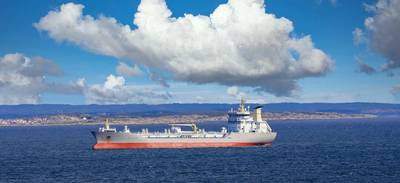 EU countries on Thursday reached a preliminary agreement to reduce greenhouse gas emissions in the maritime sector by increasing the use of renewable fuels on ships.
The deal aims to put maritime transport on the path towards meeting the EU's climate goals in 2030 and 2050, by increasing reduction targets for emissions from energy used on ships and introducing measures to encourage the use of so-called renewable fuels of non-biological origin.
"The agreement will make sure that fuel suppliers, ships and maritime operators will have sufficient time to adapt for the new conditions so the maritime sector will deliver on the climate targets," Swedish Infrastructure Minister Andreas Carlson said in a statement.
The agreement between representatives of EU member states and the EU parliament will now have to be formally adopted by EU ministers
(Reuters - Reporting by Bart Meijer; Editing by Stephen Coates)