New Engine Controls for DHB Tug Doughty
CMR Group delivered an alarm monitoring and engine control system for use onboard the tug DHB Doughty. Built in 2000, Doughty is part of the fleet of Dover Harbor Board, which administers and maintains the Port of Dover UK, the busiest ferry port in Europe.
The engine control system of the two engines of the 19-year-old, 304-gt tug needed to be retro-fitted, and CMR was specified to deliver its E-Pulse system, an engine control system based around a touch-screen local operating panel (LOP) and main control and safety unit (MCU/RSU) combined with a new AMS.
The E-Pulse technology is designed and developed to improve engine safety and enhanced data processing capabilities as it contains all the functionalities for the protection, the monitoring conditions and the control of the engine.
For the DHB Doughty crew, CMR developed a human machine interface which displays the critical parameters on the touch screen. Alarm reports have also been installed in accommodation to reduce emergency reaction times.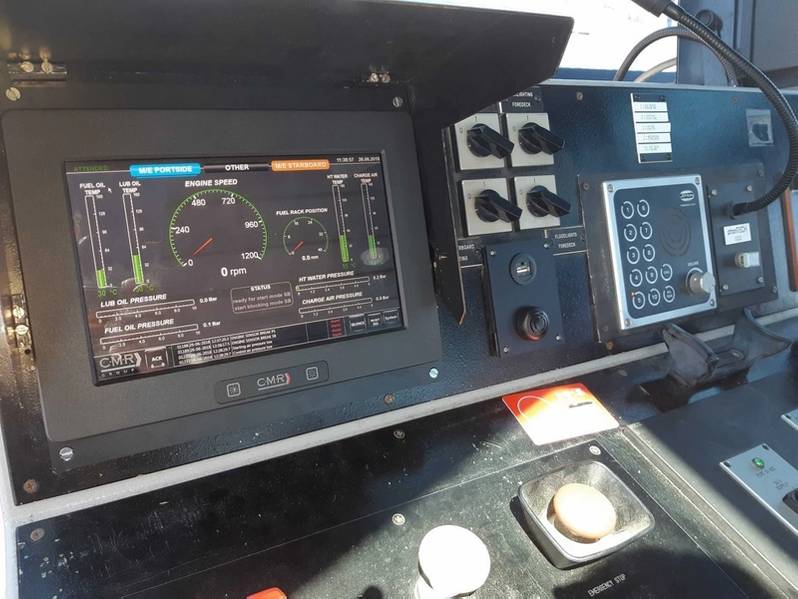 Image: CMR Group

• CMR Group • Europe