New Hybrid RoRo Ships Ordered for Stena Line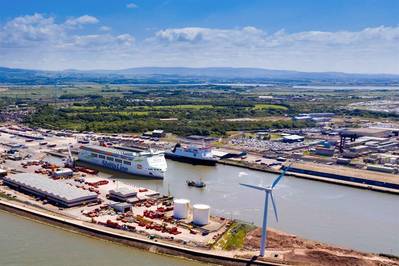 On behalf of Stena Line, Stena RoRo has designed and ordered two hybrid cargo ships from the Chinese shipyard CMI Jinling in Weihai. The ships can be powered by methanol or conventional fuel and have been developed in line with future environmental requirements, for example by using batteries as a future means of propulsion. Major emphasis has been placed on optimizing the cargo capacity, which has been increased by 80%.
The 147-meter-long vessels have been specially designed for Stena Line's route between Belfast and Heysham on the Irish Sea and therefore have enhanced maneuverability. Both cargo vessels are designed with limited length and shallow draught to suit the special conditions in the narrow port of Heysham. Each has 2,800 lane meters cargo capacity with accommodations for 12 passengers and 25 crew.
Stena RoRo is responsible for the contract and construction of the NewMax vessels and delivery is scheduled for June and November 2025.
"These vessels are a further development of our previous cargo ship concepts where focus on sustainability and future-proofing with multi-fuel combustion engines are prioritized," said Per Westling, managing director of Stena RoRo.