New Range of Efficient Steerprop ECO CRP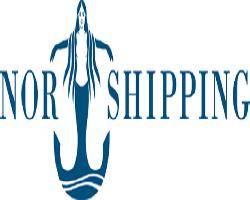 Reliability and efficiency are matters of great importance to ship owners. To meet these demands Steerprop has complemented its line of geared azimuth propulsors with a range of high powered units called the Steerprop ECO CRP.
The ECO CRP is designed for a wide variety of speeds and capabilities for ships demanding high propulsion efficiency. This range covers ships demanding high power and high speed, such as Offshore Support Vessels, Cruise Liners and Cruise Ferries among others.

Steerprop ECO CRP features the benefits of dual-end Contra-Rotating Propellers: Recovery of rotational losses, high propeller efficiency because of low blade loading, reduced frictional losses due to small blade area and low propeller RPM. In addition to these the ECO CRP has the advantages of a pulling propeller: Homogeneous inflow providing non-cavitating operation and reducing pressure pulses, high efficiency of a propeller always operating close to its design condition. Due to the unique Steerprop design, the ECO CRP units also benefit from the positive hydrodynamic propeller-pod interaction. The high power Steerprop ECO CRP units are pressure lubricated, eliminating the losses from immersion lubrication. Because of these, the ECO CRP has unparalled mechanical efficiency.

High power capacity because of large combined surface area of propeller blades even with reduced propeller diameter together. Together with high mechanical efficiency with low mechanical losses make the Steerprop Cruise ECO CRP a viable solution for ice-classed applications.

The enhanced maneuvering with Azimuth Propulsors shortens turnaround times and makes accessing ports easier - even in bad weather.
The Steerprop ECO CRPs are designed for speeds from 12 knots to 20 knots. The high power Cruise ECO CRPs are designed for over 20 knots with a power range from roughly 5 MW to 20 MW.
Source: Nor Shipping