Northern Lights Unveils New Gensets and Propulsion Engines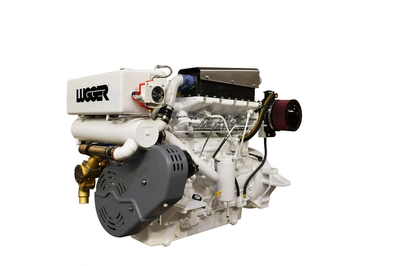 Northern Lights Inc. (NLI) announced the launch of several new products hitting the market in 2024, including its new M4105 and M6105 genset series as well as the reintroduction of its Lugger propulsion engines with the L4105 and L6105 series.
With kilowatt ratings from 125 to 245 at 60 Hz, the M4105 and M6105 series generator sets are built on Northern Lights' robust base frame design for a clean, compact package sure to complement any engine room, the manufacturer said. Northern Lights' world class sound enclosures and compound mounts further enhance the comfort and enjoyment onboard by greatly reducing the transmission of noise and vibration, the company added.
NLI describes its Lugger propulsion engines as built for long-life durability with a robust design to meet the world's most stringent environmental and regulatory requirements. The L4105 has a horsepower rating of 174 – 300 and the L6105 has a rating of 255-425. Northern Lights said it has retained the features that built Lugger's reputation – including individual cylinder heads for ease of service, forged crankshaft and replaceable wet liners.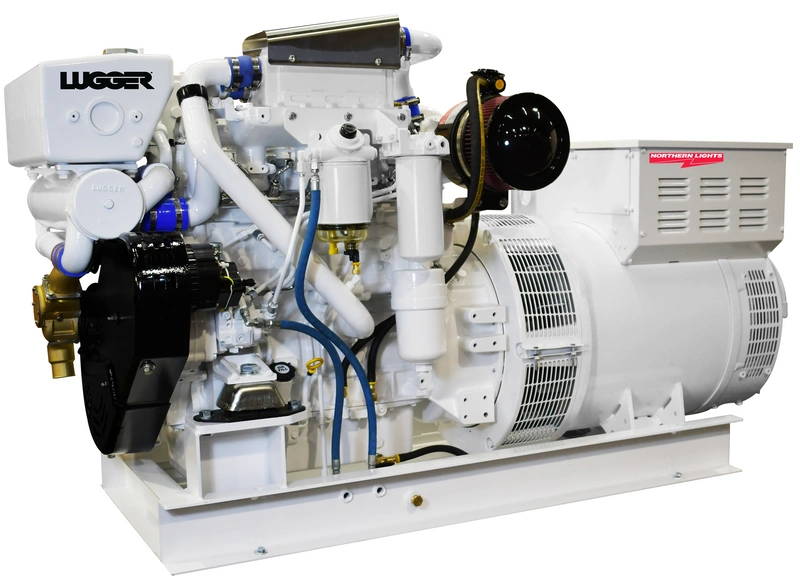 M4105 (Image: Northern Lights Inc.)