OXE Marine Delivers Its First 300hp Diesel Outboards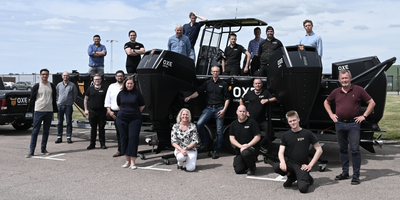 Sweden-based OXE Marine said it has delivered its first 300-horsepower diesel outboard engine after it commenced production of the new model in May. After passing rigorous quality tests, the first OXE300 units are now ready to be shipped to customers. The production of OXE300 will ramp up and move to new production facility in July.
Designed, tested and produced in house by OXE Marine, the OXE300, derives its power from a three-liter six-cylinder bi-turbo automotive diesel engine. It produces 300hp at the propeller at 4200 -4400 engine rpm, and 680NM (502ft-lb) of torque at the crank shaft at 1750rpm (more than 1000NM (740ft-lb) at the propeller). Compared to a 300hp petrol outboard, the OXE300 offers over 40% reduced fuel consumption and 70% increase in operational range, reduction of CO2 by over 35%, CO1 with over 99% and HC and NOx with over 68%.
The engine is geared toward a range of customers, from transportation barges built for harbor work, carrying heavy loads, to governmental applications such as coast guard or search and rescue.
"The OXE Diesel is designed to be a vital part of marine operations that will help reduce cost and minimize the impact on the environment. The OXE300 is a statement of this commitment, a result of everything we have learned up to this point," says Per Wigren CTO, OXE Marine AB.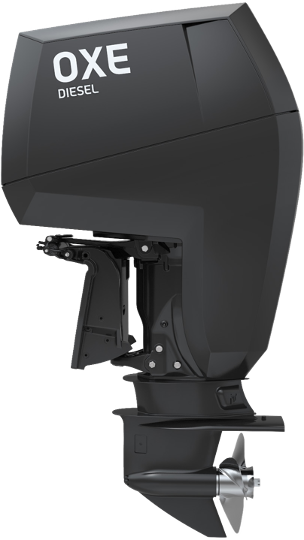 (Image: OXE Marine)