PBST Combines Range of Air-Management Systems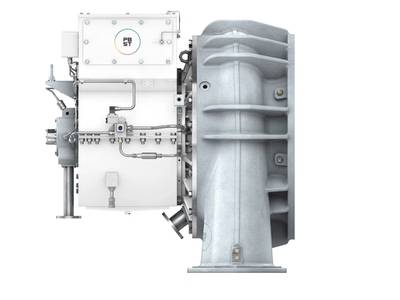 The PBST brand is positioning itself in the market with a new range of air-management systems. Under this name, customers will in future be able to find a wide range of technologies for turbocharging and exhaust-gas treatment for a variety of applications in the shipping, energy, rail transport and industrial sectors, as well as in construction and mining.

In addition to turbochargers for aspirating engines, the product range also includes electrical turbo blowers (ETB) and catalytic converters for selective catalytic reduction (SCR) for the purpose of exhaust-gas treatment. The technologies are available for high-speed engines as well as for medium- and low-speed applications.
The PBST brand combines the technological expertise of PBS Turbo, a developer and manufacturer of turbochargers and exhaust-gas-treatment solutions with over 80 years' experience, with MAN Energy Solutions.
Broad product range with many years of experience
PBST offers customers all standard turbocharger sizes for two- and four-stroke engines, including the TCR series that is designed specifically for the requirements of liquid-fuel and gas engines. The recently-launched TCT series can also increase the overall efficiency of two-stroke engines up to 80%.
The ETB series, as part of an exhaust-gas recirculation (EGR) system, also increases the efficient utilization of exhaust gases for recharging the engine. The ETB series offers the most cost-efficient blowers available on the market.