PowerCell to Establish US Presence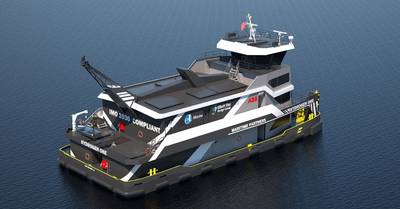 PowerCell announced it is looking to establish a local presence in the U.S. market amid growing demand for its hydrogen electric solutions.
The company, founded in 2008 as an industrial spinout from the Volvo Group, develops and produces fuel cell stacks and systems for stationary and mobile applications, including commercial marine vessels. PowerCell currently has a presence in Sweden, Norway and China.
"The U.S. is an exciting and important market for us," said Richard Berkling, CEO of PowerCell. "In the U.S. there are many companies that are early enablers of hydrogen electric solutions and thus important for the continued development and growth of our industry. By establishing ourselves locally, we get closer to our customers and can support them even better in their value creation."
PowerCell said it will recruit local competence during the spring to investigate during the summer where and how the establishment in the U.S. will take place.