Wärtsilä to Equip World's First Methanol-fuelled Hybrid RoRo Vessels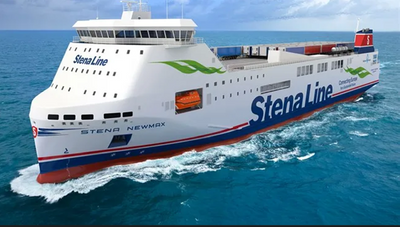 Finland-based marine technology group Wärtsilä will supply an integrated hybrid propulsion system for two new world's first methanol-fuelled hybrid RoRo vessels
The ships are being built at the China Merchants Jinling shipyard (Weihai) Co., Ltd for the Swedish shipping company Stena RoRo.
The ships will operate in the Stena Line Irish Sea system.
Each vessel will be equipped with two Wärtsilä 32M multi-fuel engines capable of operating on methanol fuel and with ammonia-ready notation. Wärtsilä will also supply the MethanolPac fuel storage, supply and control system, the gearboxes, two controllable pitch propellers (CPP), three bow thrusters, the NACOS navigation system, three Wärtsilä 20 auxiliary engines, and the hybrid electric system consisting of shore power, batteries, shaft generators, converters, transformers as well as the Energy Management System making it all work together.
"Each vessel will also benefit from the Wärtsilä Hybrid Solution, optimizing the fuel consumption today and allowing for future full green operation," Wärtsilä said.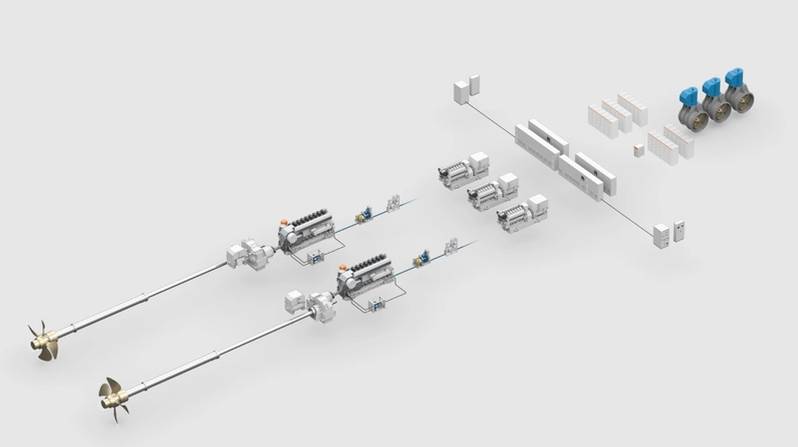 Wärtsilä will supply an integrated hybrid propulsion system for two new hybrid RoRo vessels (illustrated - © Wärtsilä Corporation)
The vessels will also be equipped with Wärtsilä shore power solution enabling carbon-free operations when the vessels are in port.
"These vessels are a further development of our previous cargo ship concepts where the focus on sustainability and future-proofing with multi-fuel combustion engines are prioritised," says Per Westling, Managing Director of Stena RoRo. "With the help of Wärtsilä's advanced technology, we intend to have the greenest Ro-Ro vessels on the market."
"We are proud to be supporting these innovative hybrid vessels with our methanol-fueled engines and electrification systems. Both Stena RoRo and Wärtsilä share the same commitment to decarbonizing shipping operations, and these vessels represent a further step in this direction by being the first methanol hybrid ships in their class. Not only will the emissions be minimized, but they will also have the most efficient energy utilization during operations," said Roger Holm, President of Wärtsilä's Marine Power business.
The 147 meter-long ships will have 2,800 lane meter capacity and will be able to accommodate a total of 37 passengers and crew. They are scheduled for delivery in June and November 2025. The Wärtsilä equipment will be delivered to the yard in 2024.
In 2015 Wärtsilä converted the Stena Roro's Stena Germanica to operate on methanol fuel. The two companies are currently cooperating on a number of other Ro-Pax projects.