Wärtsilä Signs Extensive Services Supply Agreement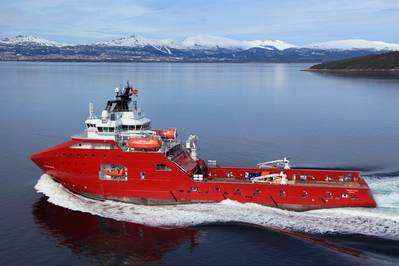 Wärtsilä has signed an extensive three-year services supply agreement with the Norwegian DOF Group in the end of April 2014.
The agreement covers services for all Wärtsilä equipment, including engines and propulsion as well as electrical and automation systems, for DOF's vessels with Wärtsilä equipment operating in Norway, Brazil and Singapore. DOF Group is a global company that provides a comprehensive range of purpose-built offshore vessels and subsea services to the offshore oil and gas industry worldwide. The company owns and operates a fleet of 77 vessels.

Approximately 30 vessels of DOF Group have Wärtsilä equipment on board, including Wärtsilä 34, 32, 26, 20 and Wichmann engines.

"With this agreement with Wärtsilä, we get advice on long-term planning based on our fleet's service needs. The aim is to increase predictability and ensure maximum uptime for our vessels," explains Lars Heine Njåstad, CPO of DOF ASA.

"Wärtsilä and DOF are long-term partners, and this agreement is an important milestone for us. The extensive agreement strengthens our cooperation with DOF Group, increases predictability of operations for our customer, and ensures DOF minimal downtime of their vessels," says Cato Esperø, Sales Director of Wärtsilä Norway.

A supply agreement ensures the availability of OEM spare parts and consumables. The agreement covers also manpower supply for maintenance work, spare parts reconditioning and workshops, extensive online services as well as customer trainings.