Wärtsilä to Supply Engines for Orient Express Silenseas Newbuilds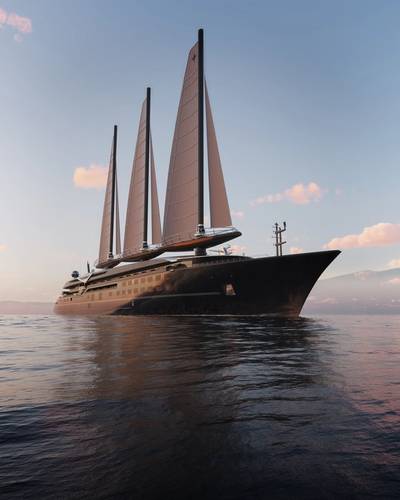 Wärtsilä announced it will supply its recently introduced Wärtsilä 25DF dual-fuel (LNG) engine for two new sail-assisted luxury cruise ships. The vessels are being built at the Chantiers de l'Atlantique (CdA) shipyard in France for Orient Express Silenseas, part of French hospitality group Accor. There is an option for an additional two vessels.
The efficient and environmentally friendly Wärtsilä 25DF engine features a two stage turbocharging system, common rail fuel injection and cylinder wise combustion control. According to the manufacturer, this enables unparalleled power density and efficiency across the full operating range, delivering low fuel consumption and reduced emissions.
The full Wärtsilä scope includes for each vessel four Wärtsilä 25DF engines, each developing 2070 kW at 1000 rpm, four gas valve units (GVUs), and four Wärtsilä NOx Reducer (NOR) emission after-treatment systems. The equipment is scheduled for delivery to the shipyard commencing in autumn 2024.
The first of the 220-meter-long vessels will be named the 'Orient Express Silenseas'. The ships are designed to accommodate approximately 116 passengers.
"These will be very special cruise vessels and have been designed to operate with a high level of environmental sustainability. For this reason, the Wärtsilä 25DF engine was selected. It is silent, compact in size yet powerful in performance, so it was the perfect choice for these ships," said Yann Penduff, Chantiers de l'Atlantique project manager.
Stefan Nysjö, vice president, power supply, Wärtsilä Marine Power, said, "The Wärtsilä 25DF is an engine that supports the shipping industry's transition to greater fuel efficiency and a much-reduced carbon footprint. It marks the beginning of a new era of future-proof medium speed, small-bore engines, and comes as an important step towards the maritime industry meeting its decarbonisation goals."