Thrustmaster to Equip US Navy's First Constellation-class Frigate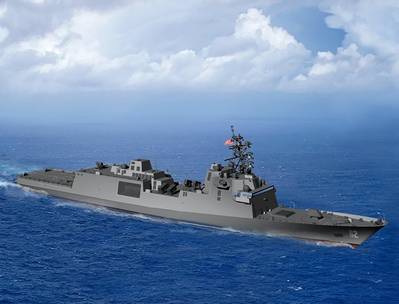 Thrustmaster of Texas, Inc. said it has been awarded a contract from Fincantieri Marinette Marine (FMM) for the design, development and manufacture of the auxiliary propulsion unit (APU) on the U.S. Navy's future guided missile frigate (FFG 62). Thrustmaster will be supplying the complete APU package consisting of the 1MW retractable azimuthing thruster, controls, prime mover electric motor, variable frequency drive and steering and retraction power unit. The APU package will be designed and built to MIL-STD-901E Grade-A shock qualification.
Thrustmaster's made in America auxiliary propulsion unit is designed and manufactured at Thrustmaster's Houston facility. The new contract provides long term job stability for Thrustmaster's 130 employees and the selection represents a strong reinvestment in and commitment to the American industrial manufacturing base by the U.S. Navy and Fincantieri Marinette Marine.
The FFG 62 program is the second U.S. Navy vessel class to be outfitted with Thrustmaster's APU technology. The LCS Independence variant vessels are equipped with an 850 HP APU. The ability to operate the vessel at slow speed while providing extreme maneuverability and the enormous fuel savings that the Thrustmaster APU have delivered to the LCS Independence variant vessels will be a great complement to the FFG 62 program, although its primary function is to provide a back-up means of propulsion in the event of failure of the main propulsion system.
The new Constellation Class frigates will be built by Fincantieri Marinette Marine, with the first ship scheduled for delivery in 2026. In April the Navy awarded a $795 million contract to the Marinette, Wis. shipbuilder for the design and production of one base ship plus nine option vessels, as well as post-delivery availability support, engineering and class services, crew familiarization, training equipment and provisioned item orders, which would be worth $5.5 billion if exercised.
As the next generation of small surface combatants Constellation Class frigates will contribute to meeting the Navy's goal of 355 battle force ships. With the ability to operate independently or as part of a strike group, it will deliver an Enterprise Air Surveillance Radar (EASR), Mk 41 Vertical Launching System, and Baseline 10 (BL 10) Aegis Combat System capabilities. The ships lethality, survivability and improved capability will provide fleet commanders multiple options while supporting the National Defense Strategy across the full range of military operations.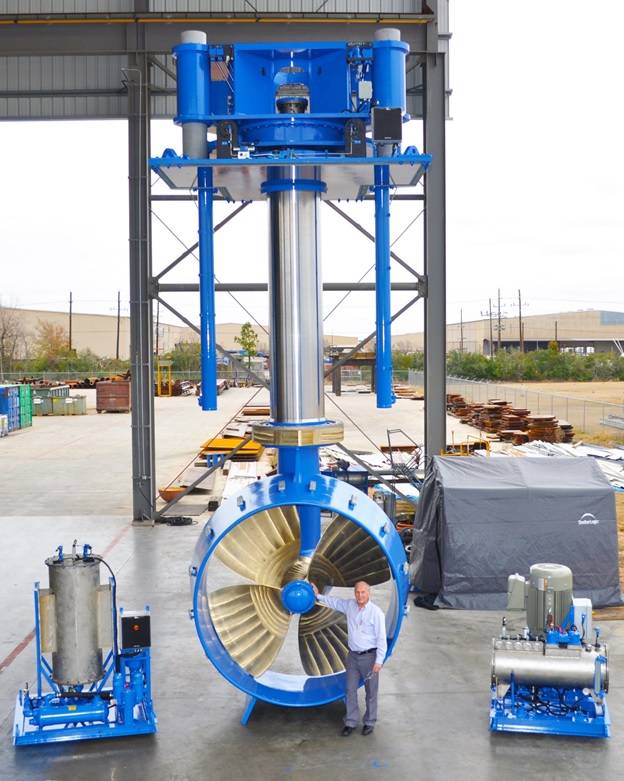 (Image: Thrustmaster of Texas)