Tognum America changes name to MTU America Inc.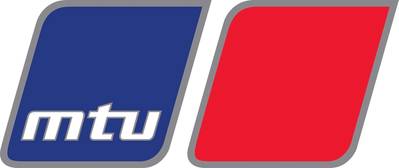 Name change aligns corporate name with primary product brands MTU and MTU Onsite Energy; German holding company Tognum AG renamed Rolls-Royce Power Systems AG.


Effective immediately, Tognum America Inc. has changed its name to MTU America Inc. Based in Novi, Mich., the company is responsible for the manufacture, development, sales and service of MTU engines, propulsion and drive systems and MTU Onsite Energy distributed energy systems in North and Latin America. The company also maintains manufacturing facilities in Aiken, S.C. and Mankato, Minn. The corporate name change aligns the company more closely with its manufacturing facilities and sales offices located throughout North America. MTU America's holding company, the former Tognum AG, has also been renamed Rolls-Royce Power Systems AG.


Since March 2013, the Friedrichshafen, Germany-based specialist for large engines, propulsion systems and distributed energy systems has been a wholly-owned subsidiary of Rolls-Royce plc and Daimler AG, each of which has a 50 percent shareholding in the company via a joint venture. The group of companies including MTU Friedrichshafen GmbH has been consolidated in the Rolls-Royce Group's results since the beginning of 2013.
Also effective immediately, the regional headquarters in Asia, formerly known as Tognum Asia Pte Ltd, will operate under the new name MTU Asia Pte Ltd.


• Daimler AG • MTU America Inc. • Tognum America Inc.