Torqeedo Drives Toward Marine Electromobility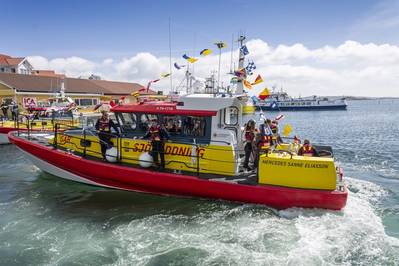 The future is painted bright for companies dealing in hybrid and electric marine propulsion, as vessel owners and operators pursue cleaner technologies to comply with ever-stricter environmental regulations while also seeking ways to improve their bottom line.
Case in point is Germany-based electric drives manufacturer Torqeedo, which has to date delivered more than 100,000 electric propulsion products for a wide range of recreational and commercial customers.
The hybrid/electric market is one that's ripe for growth, says Dr. Ralf Plieninger, COO and CTO, Torqeedo. "We see a bright future for electric propulsion as designers, builders and operators come to appreciate its unique value proposition."
In fact, Torqeedo has been advancing steadily since its 2005 inception, expanding both its market footprint and product offering along the way, with double-digit growth year on year and a product portfolio that now includes drives from 0.5 to 100 kW, ranging from small electric outboards for kayaks and canoes up to fully integrated electric and hybrid inboard system for large yachts and workboats. In 2017, the firm as acquired by engine manufacturer DEUTZ Group, which Plieninger says places Torqeedo in a "strong position to ride the crest of the electromobility wave as market demand surges."
Plieninger says several factors contribute to the positive outlook for hybrid and electric propulsion systems, including the swift pace of technological advancement. "Electric propulsion technology is improving rapidly, especially when it comes to energy storage capacity, thanks largely to the massive R&D resources of the automotive industry," he says, noting Torqeedo's battery partnership with BMW. "More efficient batteries translate into longer range and higher speeds. At the same time, renewable energy sources, such as solar panels, are also improving, and can in many cases provide a boost to batteries underway."
Regulations demanding cleaner-running vessels, as well as a broader awareness of global warming and interest in sustainability, are also growth drivers for Torqeedo and its peers. This is especially true in coastal- and inland-operating segments like passenger ferries, water taxis, harbor service vessels and excursion boats, which Plieninger counts among Torqeedo's key commercial marine markets. "Many harbors, lakes and inland waterways around the world have stringent emission standards. For instance, Amsterdam will require all boats on its canals to meet zero-emission standards by 2025. And the city of Paris has declared that all its waterways and public transit will be zero-emission before the 2024 Olympics. Many cities around the world are adopting similar legislation for their lakes and waters," Plieninger says. "For operators of passenger-carrying vessels, clean air and quiet operation offer an apparent competitive advantage."
"The value proposition [for electric drives] is multifold. It's clean and quiet, consumes no fuel and emits no fumes. Operating costs are minimal. So is maintenance," Plieninger says. "In addition, electric motors have an intrinsic steep torque curve that delivers a unique surge of power. This allows us to drive a larger propeller and push a heavier payload."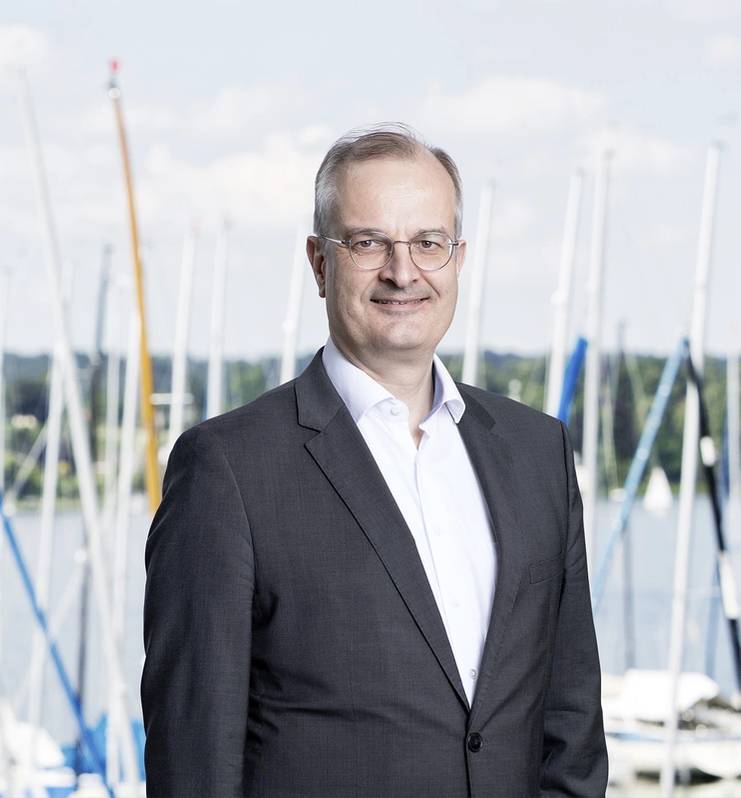 Dr. Ralf Plieninger, COO and CTO, Torqeedo (Photo: Torqeedo)
Torqeedo's Cruise product line incorporates outboards and pod drives from 2 to 10 kW, matched with Power 3,500 Wh or 5000 Wh lithium-ion batteries for smaller vessels up to 10 tons. For workboats and ferries, the company's higher-voltage Deep Blue series encompasses outboards and inboards from 25 to 100 kW, matched with BMW i3 lithium-ion batteries with a nine-year capacity warranty. Also offered is the Deep Blue Hybrid system, which include a complete energy management system with generator backup. Renewable energy sources such as solar or hydrogeneration can also be integrated for recharging underway.
Asked about the capex and opex requirements for Torqeedo's electric drives compared to more traditional options, Plieninger says the electric systems available today will generally demand greater investment up front before delivering savings in terms of operational expenses over the life of the product. "The payback period depends mainly on how many hours you put on the boat annually and the price of diesel fuel locally," he says, noting electric drives typically require less maintenance, and therefore deliver better vessel uptime. "It's also worth noting that the cost of electricity is far more stable and predictable than fossil fuels," he adds.
On the water
Torqeedo continues to see uptake in the passenger vessel segment, Plieninger says, citing as a reference a new line of Torqeedo-powered electric water taxis recently introduced by Canadian boatbuilder Templar Marine. The Cruise 10.0 motor with six lithium-ion batteries provides up to seven hours of endurance at a cruising speed of five knots. Batteries are charged at the dock with a standard 15- or 30-amp shore power plug.
Another noteworthy reference is a 14-meter launch placed into service last year by the Swedish Sea Rescue Society, which has parallel diesel and electric drives consisting of twin 650 hp diesels with waterjets and dual Torqeedo Deep Blue 50 kW electric motors with 10 kWh Deep Blue lithium batteries. Plieninger says the vessel uses the electric mode when entering and leaving port, providing quiet and emission-free transit through Sweden's environmentally sensitive waterways. The diesels are used for high-speed runs to the rescue location, then the crew reverts to the "whisper-quiet" electric drive for search and rescue operations, he says.
"A major growth market for us currently is manned and autonomous surface survey vessels," Plieninger notes. Autonomous research vessels supplier SeaRobotics is putting Torqeedo Deep Blue Hybrid systems on its new class of Endurance 7.0 autonomous surface vehicles (ASV). The powertrain for the 7-meter aluminum boat consists of a DeepBlue 80i electric motor and BMWi3 battery, a water-cooled DC-DC converter and a 24 VDC lithium battery for the DC-DC backup and a 25 kW diesel generator. The system provides up to six days on station at survey speeds and up to 10 hours between automatic battery recharges from the generator.
"This year we started supplying electric power for a new line of aluminum twin-hull harbor clean-up boats being built by Water Witch in Liverpool," Plieninger says. "When we asked why they wanted electric power, they answered, 'It just makes good sense that a boat working to clean up pollution should not add to the problem by causing pollution in the water or through emissions.'"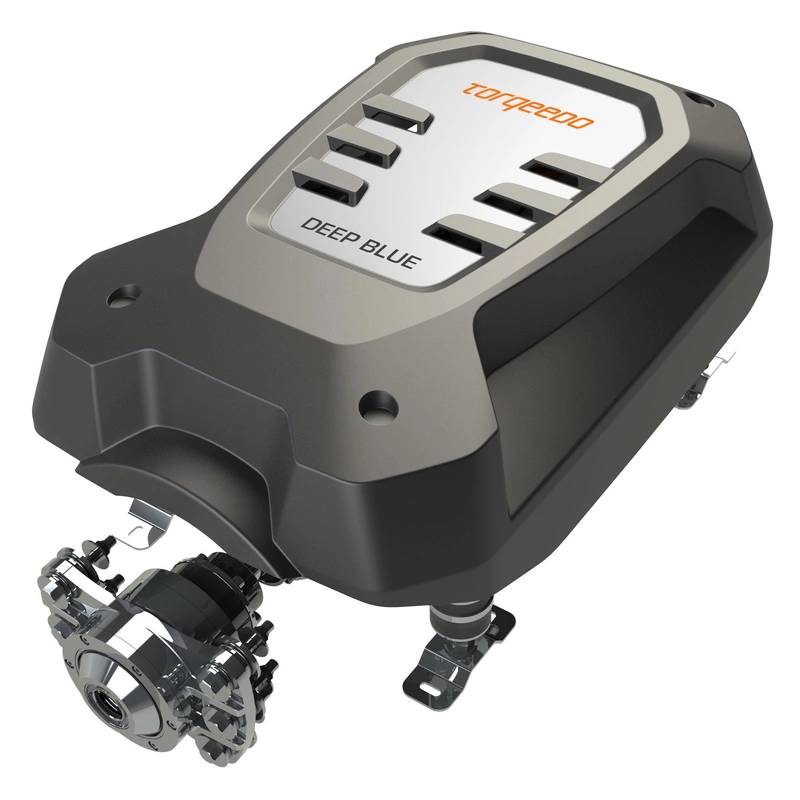 Deep Blue inboard electric motor (Image: Torqeedo)

• cleaner technologies • electric propulsion systems • electric systems