Wanted: Descendents of the Heroes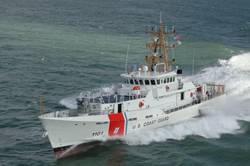 Bollinger will honor the namesakes for the fourteen (14) USCG Fast Response Cutters (FRC) currently under contract, by hosting a fleet dedication in March 2012. Bollinger is looking for descendants and will host one or two representatives from each of the families.
The 14 ships are:
Bernard C. Webber
Richard Etheridge
William Ray Flores
Robert J. Yered
Margaret Norvell
Paul Leaman Clark
Charles Walter David Jr.
Charles Sexton
Kathleen Moore
Joseph Napier
William Trump
Isaac Mayo
Richard Dixon
Heriberto Herandez
Bollinger has been able to contact the families of Bernie Webber, William Flores, and Richard Dixon, but need help locating the others.
If you can help please e-mail Bollinger Shipyards at: sales@Bollingershipyards.com