ABB Flags Q4 Slowdown and China Challenges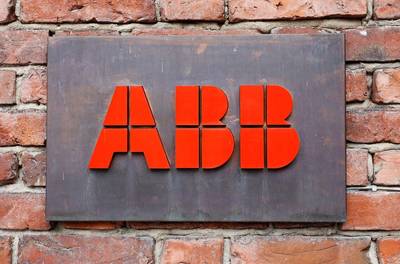 ABB flagged a slowdown in revenue growth in the fourth quarter and reported a continued decline in orders in China, sending its shares lower even as the Swiss engineering group posted third-quarter earnings broadly in line with forecasts.
The maker of industrial drives and motors noted some signs of stabilisation in China, its second-largest market and said higher quarterly revenues and earnings were boosted by price increases outstripping cost inflation, and higher volumes.
But the group also said it anticipated a low- to mid-single digit percentage rise in comparable revenue in the fourth quarter after reporting an 11% increase in the third quarter.
ABB shares were down 5.1% at 0913 GMT, on track for their worst day since March 2022 and among the worst performers on the pan European STOXX 600 index.
One analyst, who declined to be named, said he did not expect such a negative market reaction but that the weaker near-term outlook appeared to have prompted investors to sell shares after their near 10% rise so far this year.
Deutsche Bank analyst Gael de-Bray also highlighted the fourth-quarter outlook as "disappointing" but noted the positive rise in cash flow from operations to $1.4 billion.
ABB reported a 13% increase in its operational earnings before interest, tax and amortization (EBITA) to $1.392 billion during the three months to Sept. 30, broadly in line with a company-gathered consensus of forecasts.
Revenues at the company, which competes with Germany's Siemens and France's Schneider Electric, rose 8% on a comparable basis to $8 billion, slightly below analysts' forecast for $8.1 billion.
The group, a big supplier to industry, is seen as a bellwether for the broader global economy, with its products used in ships, ports, factories and transport systems.
ABB said its order intake fell 2% during the quarter with double-digit growth in the United States, its biggest market, and growth in India and elsewhere in Asia partially helping to offset a decline in China, ABB's second-largest market, and Europe.
"Orders in China declined at a low single-digit comparable growth rate particularly hampered by weakness in robotics and construction demand," said Chief Executive Bjorn Rosengren in a statement.
He said there were some early signs of the market stabilising in other segments in China, though noted there was still high uncertainty there.
He said orders in Europe declined because of a softening of the underlying market, accentuated by a high comparable last year due to timing of larger orders booked.
For the whole of 2023, the group said it expected a low double-digit rise in comparable revenue, and an operational margin of 16.5% to 17.0%.
Previously, it had forecast revenue growth of at least 10% and an operational margin above 16%.
(Reuters - Reporting by Noele Illien and John Revill; Editing by Tomasz Janowski and Mark Potter)