Berg Tapped to Drive Cat's New Course in the Yacht Sector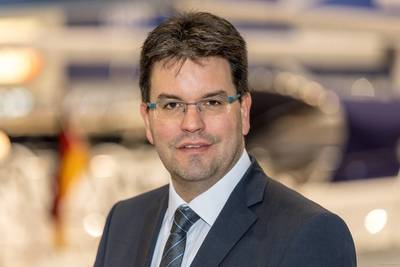 Caterpillar has recently announced a new industry development team, organized to focus on the key segments of the overall marine business, and appointed Alex Berg as new global head of pleasure craft & yachting.
Berg brings more than 20 years of international and cross-functional experience in the yachting industry to the new role. He served as director OEM & integration for a global marine electronics supplier and earlier headed the entire product, development, and innovation activities of a major German boatbuilder.
In his new capacity, he will be responsible for orchestrating Caterpillar's global pleasure craft & yachting activities and help strengthen closer customer relationships while providing deeper yachting segment expertise to Caterpillar Marine.
"As the yachting segment continues to transform, we must deliver a premium end-to-end customer experience across all stakeholders, from early design stage to customer service. In addition to core products, this includes the seamless integration of our products into the wider technical ecosystem onboard, data-based remote service offerings, and supporting our clients in achieving environmental sustainability goals," says Berg.
Like other sectors, the marine industry has entered a new phase and business environment, that is influenced by changing customer demands, climate change, and new technology trends.
Recently, Caterpillar Marine announced new opportunities for the segment, including a renewed focus on customer capabilities achieved through services, technology, and new products such as the Cat C32B product line. Ideal for yachting and sportfishing applications, the C32B engine platform provides an increased power density ranging from 2.025 – 2.433mhp. These state-of-the-art engines are available with an enhanced upgrade to the established Cat Concierge service for premium, 24/7 global remote support.