Volvo Penta Expands Marine Services in Central America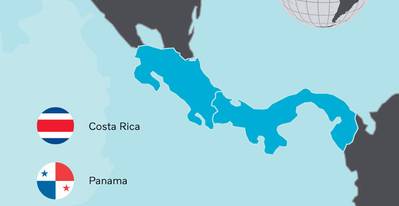 Volvo Penta announced it has entered into a new partnership with SVF Panama, part of the SVF Group, to support its customers with marine services in Panama and Costa Rica.
In recent years, Volvo Penta has steadily expanded its service and support network, partnering with companies that specialize in marine operations to provide technical support, field service, maintenance operations and parts supply for its customer base across the marine leisure and commercial sectors.
"SVF is an ideal partner for Volvo Penta, as the company has shown unparalleled knowledge and expertise in boating in the Panama region," said Dave Brown, director of marine commercial sales for Volvo Penta. "The organization knows marine products and provides the applications support needed to guide customers on using their equipment to meet the highest performance standards. This partnership will help us provide a new level of service and support in Panama and Costa Rica."
SVF supports both commercial and leisure boating, including applications for yachts, ships, patrol boats, ferries, fishing boats, towboats, barges, frigates and corvettes. Together with Volvo Penta, the company will support all of these types of vessels and their requisite applications, from its Panama City office or with dedicated field specialists where they have workshops and staff dedicated to the marine sector.
Volvo Penta said one of SVF's primary missions will be to support commercial marine activity at the Panama Canal, which generates some $3 billion per year in toll revenue. This includes specialized technical support for vessels that need to follow navigating protocols at the canal, which can help companies maintain compliance and avoid fines. SVF will also support the local fishing industry, pilot boat operations and marine leisure activities, among others.
SVF's portfolio of services also includes technical training courses, which aim to optimize operator performance — and in turn, improve mechanical lifecycles and lower their total cost of ownership. The company's services include engine analysis, component repair and parts refurbishment. Its goal is to reduce downtime and extend the life of equipment.
"The partnership between SVF and Volvo Penta is a significant milestone that will improve marine operations throughout Central America," said Teo Reyes, product support manager for SVF. "SVF relies on a diverse set of experts to overcome our customers' various challenges, whether they be technical or operational. By adding the support of Volvo Penta to our offerings, SVF can extend this expertise to a wider group of marine users that operate across Central America."