Ship Power: WinGD Debuts X-DF2.0 Technology
As shipowners mull 'the fuel of the future' and eye ever-stricter emission mandates from the International Maritime Organization, companies throughout the ship design, construction and supply chain continue to innovate to deliver optimum fuel efficiency and emission reduction.
Today WinGD unveiled a new technology development to its dual fuel line of engines, a technology designed to significantly cut methane slip, emissions and fuel consumption in its X-DF dual-fuel engines via Intelligent Control by Exhaust Recycling (iCER); the first development of its X-DF2.0, WinGD's second-generation dual-fuel engine platform.
Designed as an option on X-DF engines, the manufacturer could not give clear guidance on the increased cost to the overall engine unit outfitted with iCER. But as the iCER technology has been in development since 2015, WinGD was quite clear on its impact to powertrain performance, as the iCER system is designed to deliver enhanced combustion control through the use of inert gas and result in a reduction in methane slip emissions of up to 50% when using LNG and a significant reduction of fuel consumption, of 3% in gas mode and 5% in diesel mode, according to Volkmar Galke, Global Director Sales, Win GD.
Regarding the dramatic reduction in methane slip, Dominik Schneiter, VP, R&D, WinGD, explained: "What we can do is try to capture and burn the methane. With the iCER recirculation system we give the methane a second chance to burn."
"By adjusting the recirculation rate of inert gas and controlling parameters like fuel admission and ignition timing, we can increase compression ratios for greater efficiency," said Galke. "The result is optimized combustion through closed-loop control regardless of ambient conditions and load."
To date WinGD has a growing portfolio of dual fuel engine references, with 320 engines ordered, including 60 in operation and more than 500,000 cumulative operating hours.
iCER is currently completing trials at one of WinGD's dedicated test engine facilities – the final step in a two-year testing program. The company is also finalizing plans for a pilot installation.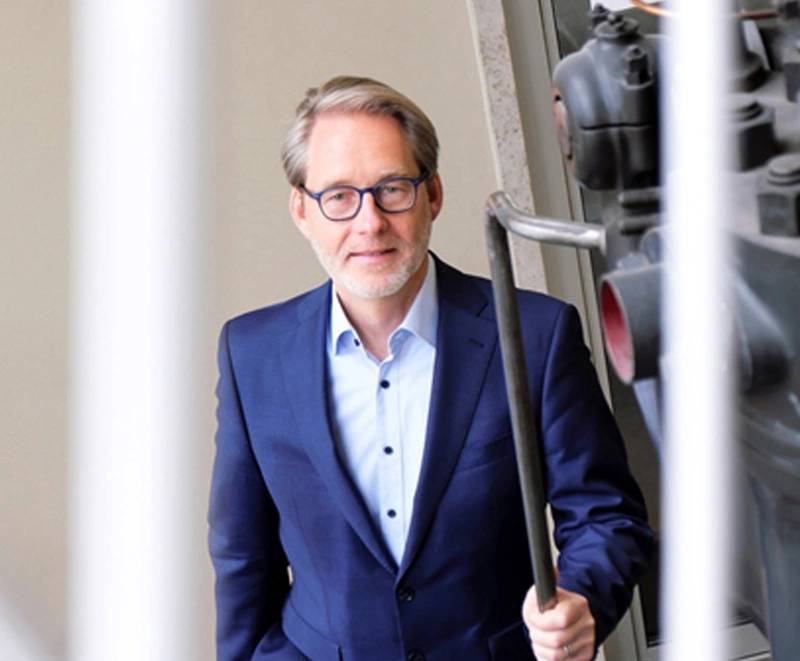 Volkmar Galke, WinGD Global Director of Sales

• gas mode • Inert gas • International Maritime Organization